The Écoprix brand: An economical solution for demanding consumers

In a challenging economic context and with the rise of hard discount retailers, it is crucial for supermarkets and stores to offer cost-effective alternatives without compromising on quality. The Écoprix range meets this demand by providing products at attractive and competitive prices while maintaining high-quality standards. This article presents the strengths of the Écoprix range and its impact on the retail market.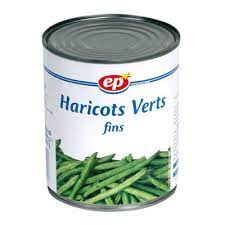 Attractive and competitive prices: A response to hard discounters.
The Écoprix range positions itself as a robust alternative to hard discounters thanks to its competitive pricing policy. It has been specially designed to offer affordable prices without compromising the quality of the products. The goal is to provide a product range that challenges the competition of hard discounters while maintaining a superior level of quality.
To achieve this balance, Écoprix relies on a rigorous selection of its suppliers, favoring partners who can ensure high-quality products at optimized costs. This approach allows the range to benefit from advantageous purchasing conditions, which are directly reflected in the consumer prices.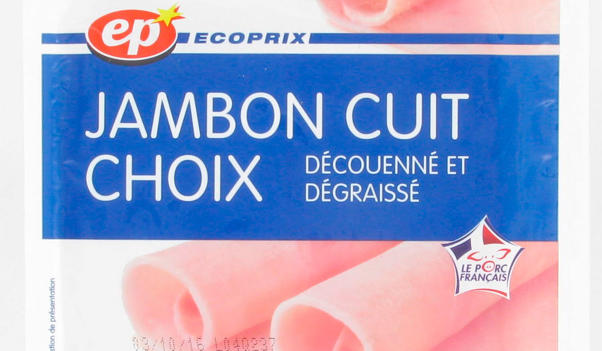 Additionally, the optimization of production and distribution costs also plays a key role in the competitiveness of prices offered by Écoprix. By reducing expenses related to packaging, transportation, and logistics, the range manages to maintain low prices while ensuring consistent quality.
As a result, consumers can enjoy an economical product range that allows them to make significant savings on their everyday purchases. Thanks to these attractive and competitive prices, Écoprix is attracting an increasing number of consumers and contributing to strengthening the position of traditional supermarkets and stores against hard discounters.
Preserved quality: Écoprix's commitment
Écoprix has made the choice to offer products at attractive prices without sacrificing their quality. Indeed, the brand places a paramount importance on customer satisfaction and is committed to providing items that meet strict quality standards.
To achieve this, Écoprix implements regular controls throughout the production and distribution chain. Suppliers are selected based on stringent criteria, and products undergo rigorous testing to ensure compliance with applicable standards. This ongoing monitoring ensures product traceability and reassures consumers about their quality.
Additionally, as mentioned earlier, Écoprix maintains close relationships with its suppliers, enabling the brand to react swiftly in case of supply or quality issues. As a result, consumers can enjoy high-quality products at affordable prices without having to compromise their well-being or health.
Thanks to this commitment, consumers can enjoy competitively priced items while having the assurance of consuming safe and compliant products.
Simple and effective packaging: the Écoprix signature
In order to facilitate the identification of Écoprix products on the shelves, the brand has opted for a clean and minimalist design. This choice of simple and distinctive packaging allows customers to quickly spot Écoprix items among the numerous references in stores, making their purchasing decisions easier and enabling them to save effortlessly.
A range tailored to consumer needs: the diversity of Écoprix
Écoprix strives to meet the expectations and needs of its customers by offering a wide selection of products in various categories. Whether it's for food, cleaning, or personal care, the Écoprix range provides economical and quality alternatives to fulfill everyday needs.
This diversity of products allows consumers to make choices based on their preferences and budget, without sacrificing quality. Thanks to this approach, Écoprix positions itself as a key player in the market, offering solutions that cater to consumer expectations while maintaining competitive prices.
As an affiliate of the Francap Group, CABF offers a diversified portfolio of own brands to meet the demands of its customers. In addition to the Écoprix brand, CABF also offers the Belle France brand, known for its quality products, and the premium range Les Délices de Belle France, which provides a refined selection of exceptional products.
This affiliation with the Francap Group allows the purchasing center to offer a comprehensive and tailored range of products that meet the needs of consumers, covering different price ranges and quality levels.